Stranger Productions collaborates with many incredible talents. Here are a few recent and longtime partners that we especially appreciate.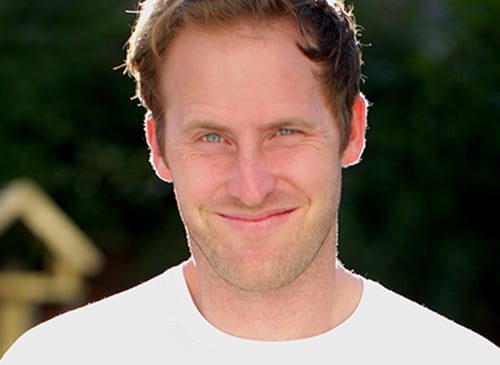 Stuart Gillies is an award-winning director with over 16 years of industry experience. He is a versatile director that evokes emotion through an understanding of all the different elements within the production process.
Stuart has collaborated on a number of different projects, most recently teaming up with Stranger Productions for the Shane Koyczan's documentary titled 'Shut Up And Say Something' which premiered at VIFF and was awarded Most Popular Canadian Documentary.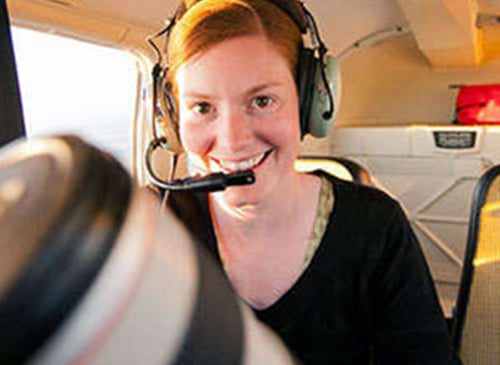 Jenny is a writer and Leo Award-winning documentary producer with Peg Leg Films. She produced The Clean Bin Project (and is the woman behind the blog of the same name) which documented a year living zero waste. She also produced Just Eat It: A Food Waste Story which won 14 festival awards, was broadcast prime time on MSNBC and was listed in the New York Times "Top Ten TV Shows of 2015".
Jenny has contributed to community outreach for many projects, coordinated a 30 city, self-supported film tour across Canada by bicycle and spoken around the world in support of the messages behind her documentaries.
Sue is a broadcast journalist, director and producer who spent twenty award-winning years in network news and current affairs at both CTV and CBC Television, before becoming an independent producer and forming Dreamfilm in 2001.
Since then she has directed, written and produced documentaries on a wide range of subjects, from intimate biographies to explorations of health, medical and cultural issues. Of all the awards on her shelf, the most meaningful is the Gemini Award for Best Biography Documentary for Peace Warrior, her documentary about Canadian soldier Trevor Greene.
As the executive producer of Dreamfilm Productions, Sue has overseen the creation of 18 documentaries to date. Dreamfilm's five previous documentaries for CBC Television's The Nature of Things have won many awards, including two Gold and two Silver World Medals at the New York Festivals, and the Science Journalism Award from the Canadian Science Writers' Association.
Helen Slinger is a partner at Bountiful Films and one of Canada's most respected documentarians. Her credits include To The Worlds, Love, Hope and Autism, Lost on Arrival, Hold Your Fire, The Condo Game, The Gangster Next Door, Mounties Under Fire, Dog Dazed, When the Devil Knocks, and Leaving Bountiful.
Slinger began her career as a reporter, first for newspapers, then television. In naming her one of BC's 100 Most Influential Women, the Vancouver Sun said, "Helen Slinger's filmmaking is all about taking a grabber of an event and turning it on its head. She deliberately digs deeper, looking for real meaning beneath surface shock."
Raised in Saskatoon, Helen Slinger has lived in Toronto, Victoria BC, and now resides in North Vancouver.
Eunice Lee is an experienced director, producer and story editor. She has over 20 years of production experience, with a focus on factual entertainment and documentary programming for major North American and International broadcasters and specialty channels. Her credits include Border Security Canada and Border Security US, The Mistress, and Cupcake Girls.
She has been a board member for the Documentary Organization of Canada, where she launched Doc Shadows, a mentoring program for new filmmakers that remains popular today. She is a graduate of Emily Carr College of Art and Design, and the Canadian Film Centre in Toronto. And if you're wondering where Eunice kicked off her career, it was in Hong Kong… assembling news clips for Cathay Pacific Airways' in-flight entertainment. And you thought TV wasn't glamorous.
Jeff Topham is a Canadian photographer whose diverse work has taken him from post-war Liberia to Antarctica, the Arctic and the Amazon basin.
His photographs of post-conflict Liberia (where he grew up) and award-winning documentary film and online photo project Liberia 77, about the war-torn country reclaiming its photographic and cultural legacy, were featured at the Annenberg Space for Photography in Los Angeles and in the first post-war photographic exhibition at the National Museum in Monrovia.
For the past three years, Jeff has been working as Photographer-in-Residence for Canadian based adventure company One Ocean Expeditions, documenting numerous voyages to Antarctica and the Canadian Arctic.